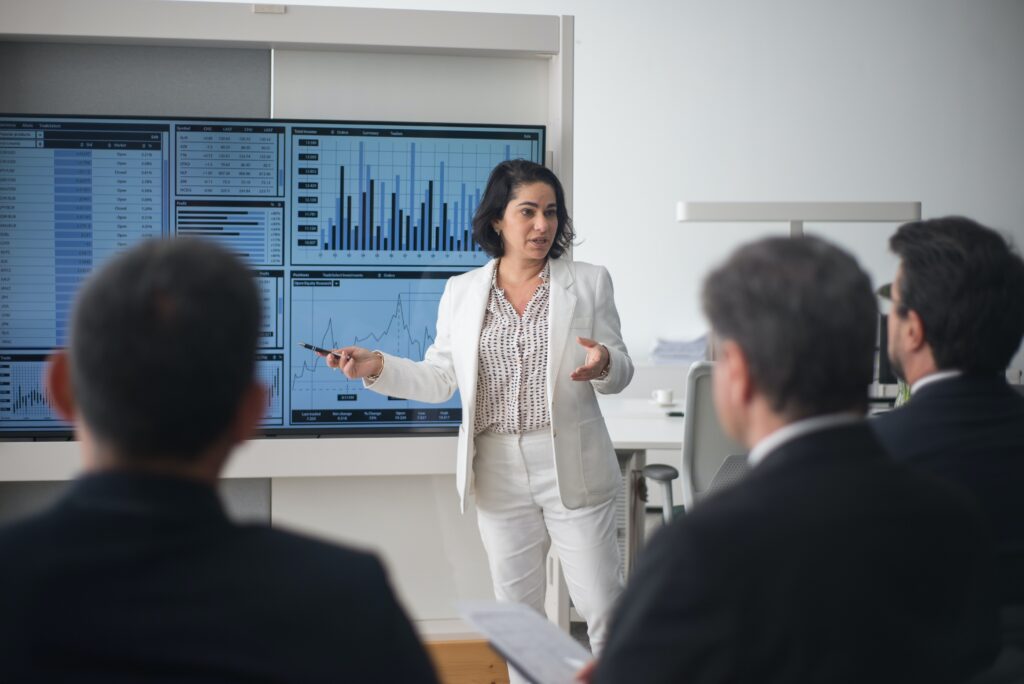 Natural gas utility companies from across the nation recently shared their latest investments and plans for the future of the energy industry at AGA's 2023 Financial Forum. There was a common theme in all six of the company presentations: investing in innovation. Many utility companies showed how they are reinvesting profits into distribution system enhancements and new technologies that will reduce emissions while maintaining reliability and affordability for their customers.
Investing in innovation is not a new phenomenon for natural gas utilities. In fact, each year, natural gas utility companies invest $125 million to advance low-carbon technologies and reduce emissions and another $4.3 million every day in energy efficiency programs.
AGA's Financial Forum offers a chance for utilities to present their latest projects to the financial community, showing how their investments are helping to reduce emissions, continue to enhance safety, improve the customer experience, and more. For example, Chesapeake Utilities presented a pipeline expansion project that created five new delivery points by interconnecting with its subsidiary's existing infrastructure. With the significant investment to make this happen, the company can now serve more customers, meeting demand for low-cost, low-emissions energy.
With new pipelines comes new opportunities, too. Many natural gas utilities are upgrading their pipeline networks to deliver future fuels like renewable natural gas (RNG) and hydrogen. Several have partnered with local farms across the U.S. to capture methane from cow manure, produce RNG, and offer it to customers as a low-carbon option. Investing in RNG helps prevent emissions from various waste streams from entering the atmosphere while providing high-value energy.
Further, in more than 35 states and provinces across the U.S. and Canada, natural gas utilities are also investing in hydrogen projects to bring low to zero-carbon energy to most major sectors of the economy. Investments in hydrogen will not only be good for the environment, but hydrogen can also help bring resiliency to the energy sector. Using existing infrastructure, hydrogen can begin to be blended into our current natural as supply, meaning the natural gas industry can continue its critical role in reaching our nation's energy and environmental goals while ensuring Americans have the energy they want and need.
Future fuels and enhanced pipelines aren't the only things natural gas utilities are investing in. The Forum was also filled with buzz around new technologies like smart meters that help utilities reduce peak demand by optimizing when appliances are used and by knowing how much natural gas is being used at any time in a household. Companies like Spire are taking great advantage of these technologies by installing ultrasonic meters, a form of smart meters, that will give customers greater insights into their energy usage while allowing Spire to offer personalized energy solutions for customers in the future. This type of technology helps increase efficiency and allows utility companies to more accurately measure how much gas their customers use, which in turn helps companies plan for changes in demand and help ensure reliability.
Convening the financial community and natural gas utilities gives the utilities the opportunity to demonstrate their own investments while underscoring that they, too, as utilities are good investments. In fact, when looking at current investor sentiment toward North American gas utilities as investments, our recent study, Investor Expectations on North American Natural Gas Utilities, found that gas utilities are stable low risk investments and utilities with diversification plans are viewed positively. The investments in innovation that natural gas utility companies are making are just the beginning of what this industry has to offer to help this nation reach its net-zero goals, and AGA's Financial Forum gives them the space to share this valuable information.