About AGA
The American Gas Association (AGA) represents more than 200 energy companies that provide natural gas service to 180 million Americans.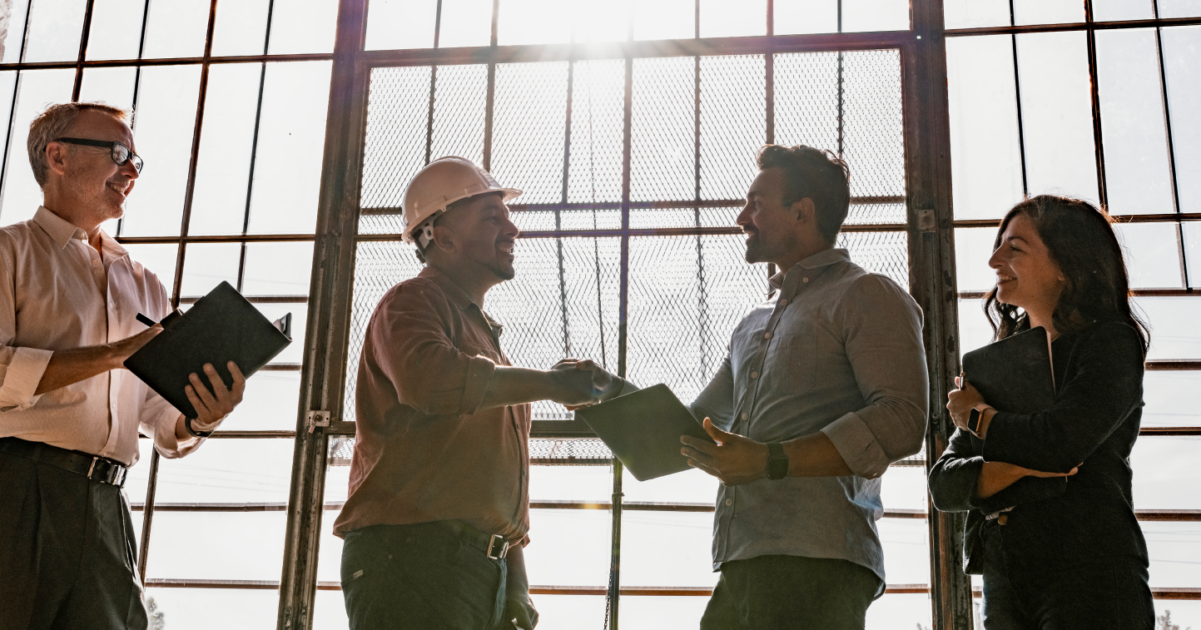 Who We Are
Founded in 1918, the American Gas Association (AGA) educates the public about the importance of natural gas, supports natural gas utilities in their efforts to make their operations safer, more efficient and more environmentally-friendly, and serves as a resource for local, state and federal policymakers when it comes to regulating the natural gas industry.
Review AGA's Corporate Governance here.
More Than 200 Members Nationwide
AGA members support the safe, reliable, affordable and sustainable delivery of natural gas to millions of Americans.
Our Leadership
Advocating for Safety & Growth For The Industry
Board Of Directors
President & CEO, Spire Inc. (St. Louis, MO)
First Vice Chair – Jerry Norcia
President & COO, DTE Energy (Detroit, MI)
Second Vice Chair – Lloyd Yates
President & CEO, NiSource (Merrillville, IN)
Immediate Past Chair – Kimberly S. Greene
Chairman, President and Chief Executive Officer at Georgia Power
Directors
Kurt Adams
President & CEO, Summit Utilities, Inc. (Portland, ME)
Kevin Akers
President & CEO, Atmos Energy Corp. (Dallas, TX)
David H. Anderson
President & CEO, NW Natural (Portland, OR)
David P. Bauer
President & CEO, National Fuel Gas Co. (Williamsville, NY)
Lonnie E. Bellar
COO, LG&E-KU, PPL Companies (Louisville, KY)
Kelcey A. Brown
President & CEO, MidAmerican Energy Co. (Des Moines, IA)
Timothy P. Cawley
Chairman, President & CEO, Consolidated Edison, Inc. (New York, NY)
Scott D. Drury
CEO, Southern California Gas Co. (Los Angeles, CA)
Linden Evans
President & CEO, Black Hills Corp. (Rapid City, SD)
Robert Frenzel
President & CEO, Xcel Energy Inc. (Minneapolis, MN)
Rudy Garza
President & CEO, CPS Energy (San Antonio, TX)
Karen S. Haller
President & CEO, Southwest Gas Holdings, Inc. (Las Vegas, NV)
Kim C. Hanemann
President & COO, Public Service Electric and Gas Co. (Newark, NJ)
Jeffrey A. Harrison
President & CEO, CPS Energy (San Antonio, TX)
Andy Hesselbach
Senior Vice President, Gas Operations, WEC Energy (Chicago, IL)
Jeffry M. Householder
President & CEO, Chesapeake Utilities Corp. (Dover, DE)
Michael Huwar
President, Peoples, An Essential Utilities Co. (Pittsburgh, PA)
Michael Innocenzo
President & CEO, PECO, An Exelon Co. (Philadelphia, PA)
Blue Jenkins
President, Washington Gas (Washington, D.C.)
Mary Kipp
President & CEO, Puget Sound Energy (Seattle, WA)
Nicole A. Kivisto
President & CEO, Montana-Dakota Utilities Co. (Bismarck, ND)
Diane Leopold
EVP & Chief Operating Officer, Dominion Energy (Richmond, VA)
Sid McAnnally
President & CEO, ONE Gas, Inc. (Tulsa, OK)
Thomas Meissner
Chairman, President & CEO, Unitil Corp. (Hampton, NH
Melissa Orsen
President, SJI Utilities (Folsom, NJ)
Franklyn D. Reynolds
President, UIL Holdings, AVANGRID, Inc. (Orange, CT)
Garrick J. Rochow
President & CEO, CMS Energy Corp. (Jackson, MI)
Seth Shapiro
President & CEO, Philadelphia Gas Works (Philadelphia, PA)
Ryan Shell
President, New Mexico Gas Co. (Albuquerque, NM)
Leonard P. Singh
Chairman & President, Ameren Illinois (Collinsville, IL)
Dennis P. Vermillion
President & CEO, Avista Corp. (Spokane, WA)
Sasha Weintraub
Sr. Vice President, Natural Gas Business, Duke Energy Corp. (Charlotte, NC)
Stephen Westhoven
President & CEO, New Jersey Resources (Wall, NJ)
Rudolph L. Wynter, Jr.
New York President, National Grid (Brooklyn, NY)
Advisory Directors
Brian Bird
President & COO, NorthWestern Energy (Sioux Falls, SD)
Stanley Chapman, III
President, U.S. & México Natural Gas Pipelines, TC Energy (Houston, TX)
John Larsen
Chairman & CEO, Alliant Energy Corp. (Madison, WI)
Paul W. Nester
President & CEO, RGC Resources, Inc. (Roanoke, VA)
Jason Sharpe
President, ATCO Gas & Pipelines, Canadian Utilities Ltd. (Calgary, AB)
Chad J. Zamarin
Senior Vice President, Corporate Strategic Development, Williams (Houston, TX)
AGA Leadership
Mission & Vision
Our Mission
The American Gas Association (AGA) develops and advocates for informed, innovative, and durable policy that fulfills our nation's energy needs, environmental aspirations and economic potential. Additionally, the AGA provides state-of-the-art solutions for AGA members to safely and securely deliver reliable and affordable natural gas and advanced fuels to homes and businesses across the nation.
Our Vision
Provide America with essential life-sustaining energy.
Life at AGA
Interested in working at AGA? View our open positions.
When you work with us at AGA, you are eligible for so many great benefits. Check out all of our 2023 Benefits!
Find us between Union Station and the Capitol building
Use the Union Station stop on Metro's Red Line with your AGA-subsidized SmarTrip Card
Park your car in our building garage for a monthly subsidized rate or park your bike for free
Workout in our building's fitness center (and grab a shower after)
Pick up a cool drink or fresh espresso in our Café
Sock away some cash for your retirement in our company-matched 401(k)
Choose a health insurance plan that works best for you and your family
Open a savings account with TruEnergy Federal Credit Union
Reach out for some extra help from our Employee Assistance Program
Get a pair of back-up specs when you join VSP
Sign up for ID monitoring when you join Legal Resources
Prepare for the future with company-paid Life and Long-term Disability Insurance
(Try to) Beat the traffic with flexible start and stop times
Thrive in an energetic and collaborative working environment
Give yourself some flexibility with our Medical and Dependent Care FSA Plans

This link leads to the machine-readable files that are made available in response to the federal Transparency in Coverage Rule and includes negotiated service rates and out-of-network allowed amounts between health plans and healthcare providers. https://www.cigna.com/legal/compliance/machine-readable-files

Relax knowing you have paid time off
Finish your degree with AGA's Tuition Assistance Program
Testimonial
Natural gas companies reliably deliver for their customers even in the most challenging circumstances due to thorough preparation and a dependable and resilient delivery system. I am proud to be a part of this industry which helps ensure Americans have the energy when they need it most.
KAREN HARBERT, AGA President and CEO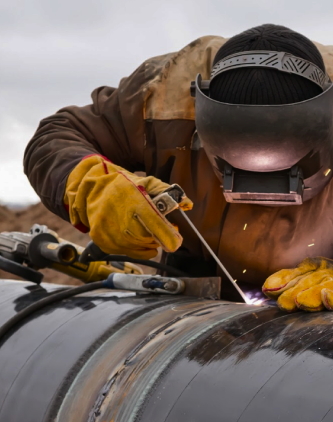 2023 Playbook
A Vision for the Future
America's natural gas utilities are innovative and committed to reducing greenhouse gas emissions through new and modernized infrastructure and advanced technologies that maintain reliable, resilient and affordable energy service choices for consumers.