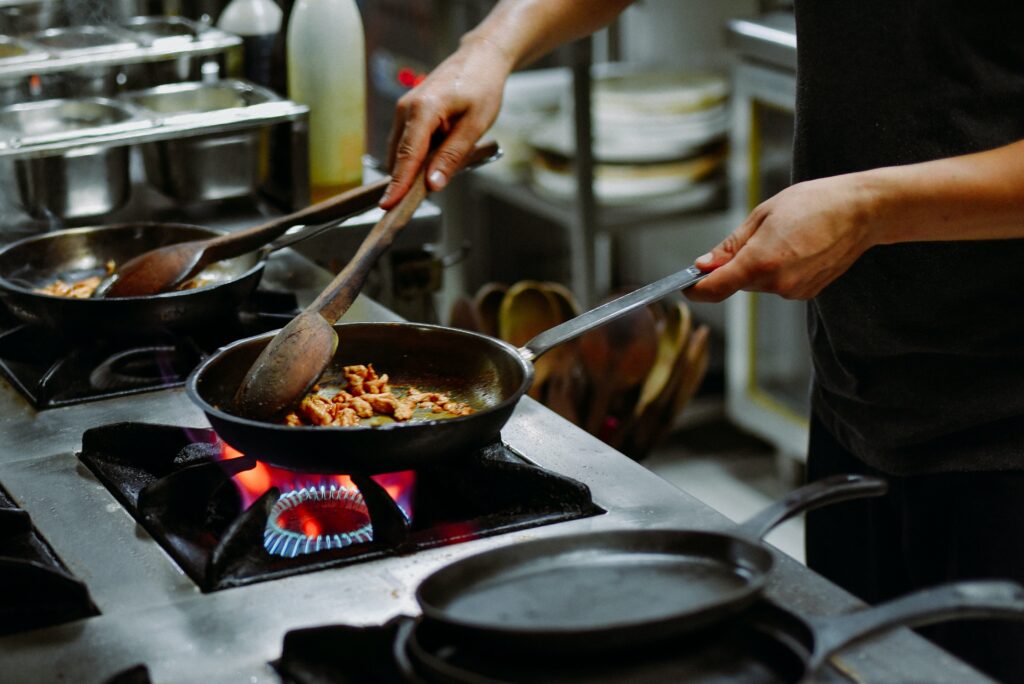 The city of Palo Alto, California has granted an exception to an existing ban on natural gas in new construction to celebrity chef and philanthropist José Andrés to allow him to build a kitchen equipped with natural gas stoves and ovens in his Michelin Bib Gourmand eatery Zaytinya. Without this decision, José Andrés likely would not have located his restaurant in Palo Alto, as made clear in a statement issued by the legal team for the Stanford Shopping Center where Zaytinya will be located: "Zaytinya relies on traditional cooking methods that require gas appliances to achieve its signature, complex flavors. Without a gas connection and appliances, Zaytinya would be forced to alter its signature five-star menu, which it is unwilling to do. Zaytinya cannot compromise the caliber of its cuisine and reputation and if SPG cannot provide gas in Building EE, Zaytinya will likely choose not to locate within the City."
José Andrés isn't the only chef who recognizes the importance of natural gas cooking. Ninety-six percent of professional chefs say they prefer cooking with gas. Loretta Paganini, owner of the International Culinary Arts and Sciences Institute in Chesterland, Ohio told Cleveland.com, "Without a doubt, gas has my vote. Being a chef, I like to be in charge when I cook, and I feel that only gas gives me that choice. I can start it and stop it when I want, I can adjust the heat intensity to high or low immediately without waiting. Gas intensity is more powerful than electric heat, making it a favorite among our professional students – plus gas is cheaper to use."
In an industry where 60 percent of restaurants fail within the first year and 80 percent within the first five years, access to natural gas can be a matter of business success or failure. When asked about the impact of New York's ban on natural gas in new construction, restauranteur Stratis Morfogen explained that restaurants lose 40 percent of their productivity by using electric. Increasing the wait time for customers both inconveniences the customers themselves and reduces the number of customers that restaurants can serve each day.
The cost savings that come from cooking with natural gas also play a major role, all while the food that ends up on restaurant tables keeps customers happy. According to Chef Jay Kumar, "we can regulate the way we cook to the way we need it, and we can control the costs… [and] the food tastes much better because of the flames."
While it seems Zaytinya will have access to natural gas in Palo Alto, most of the other restaurants in the same development will not get access to the same critical fuel. Another 31 restaurants located at the Stanford Shopping Center will not be able to cook with gas. Gas bans like Palo Alto's could harm the quality and limit the diversity of available cuisine, robbing customers of new culinary experiences and chefs of the opportunity to fully express their creativity.
While Chef José Andrés will be able to deliver the quality Zaytinya requires, all chefs deserve the same ability to provide delicious and affordable food to their customers.