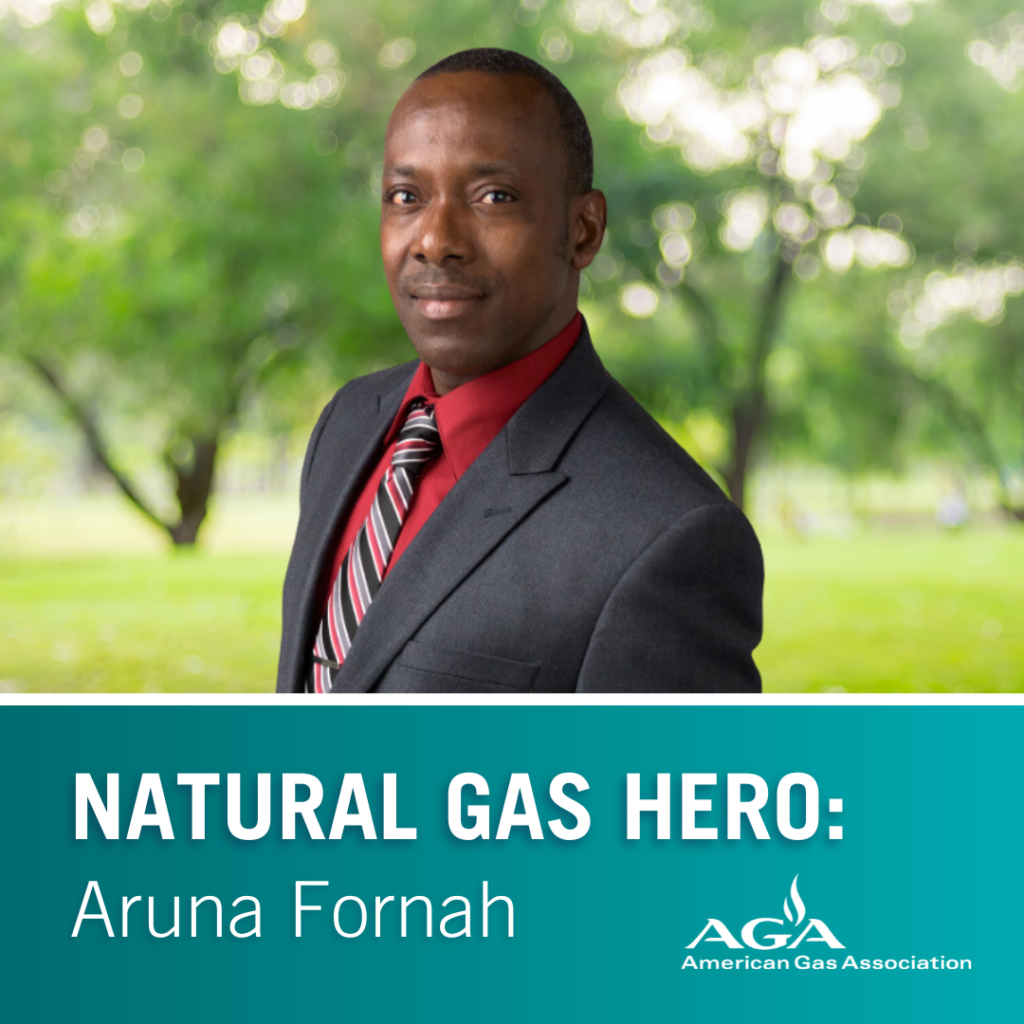 When the Revolutionary United Front launched a war in Sierra Leone in 1991, Aruna Fornah's world was turned upside down. His family scattered in the hope that some would survive in the event of an attack. Their family home burned, and he lost an uncle and other loved ones in the violence. Rice became nearly impossible to find, and water was even more scarce.
Fornah's dream of attending college and becoming an engineer felt like a distant and uncertain goal in those challenging times, but he didn't give up. He worked hard, selling goods before, during
and after trade school, where he trained to become an electrical technician. He started a family and was overjoyed to learn his parents and some other relatives were still alive.
Then came a miracle that changed his life: a stranger approached him to discuss the Diversity Immigrant Visa Program, a lottery that could take him to the United States. A week after Fornah was attacked for simply riding his bicycle past a checkpoint, he learned he'd won the lottery.
His mother pulled him aside and repeated, "Never forget your home." He never did.
In 2005, Fornah began his journey at Con Edison as a general utility worker. He discovered the company from seeing its name on signs and searching for jobs online. Today, he's an operating supervisor at Con Edison's gas operations department, living in the Bronx, New York along with his wife, four children and his mother. "My job at Con Edison and my own hard work have made this all possible," he said.
His work also made it possible to fund scholarships in Sierra Leone, helping others like him who dreamed of attending college. "My father, a businessman, lacked formal education but insisted that his children attend school," said Fornah. "My desire to help others get an education comes from my own struggle."
To date, Fornah has awarded scholarships to 17 students. Some recipients have chosen to serve in the military, others have become successful entrepreneurs, some work as civil servants and some have even graduated from medical school.
Con Edison shares Fornah's commitment to education, donating more than $3.5 million to support 188 STEM programs throughout New York, and helping more than 3,600 students along the way. More broadly, Con Edison awarded more than 600 grants totaling $12 million in 2021 alone, supporting cultural, civic and environmental programs across New York.
"Education builds people's self-esteem and strengthens communities," said Fornah. "I want to help as many people as I can." It's that commitment to helping and supporting others that makes Aruna Fornah an exemplary Natural Gas Hero, one we are proud to feature as part of our Fueling Our Communities program.