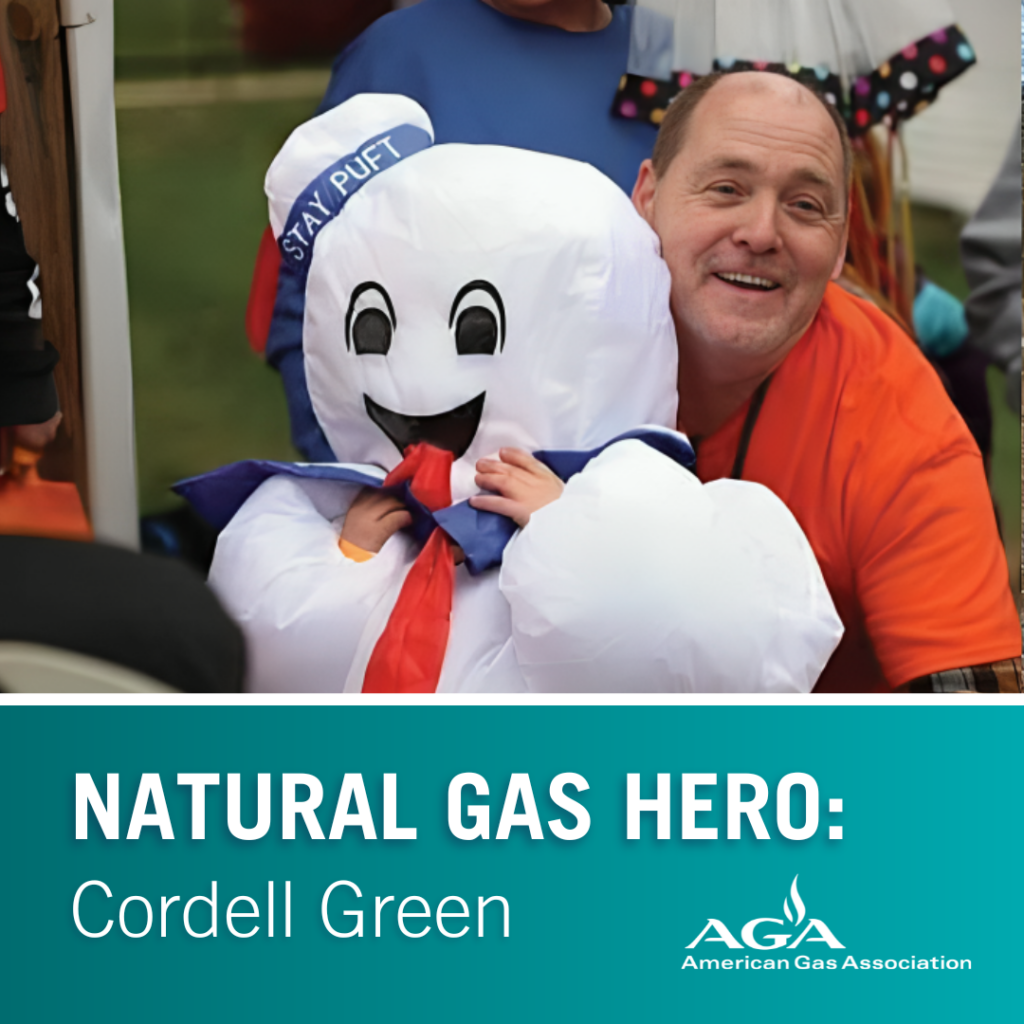 It started more than a decade ago, when Cordell Green was driving home and noticed the opportunity to spread some Halloween spirit in his community.
Cordell, a DTE Energy service technician, was driving through a low-income neighborhood in Cedar Springs, Michigan, and the bare staircases he saw made him reflect on his childhood in a low-income household and the times when his family couldn't afford Halloween pumpkins.
Then he had an idea, "Let's do a pumpkin giveaway."
With the help of his friends and family, Cordell collected dozens of pumpkins and quickly put together an event that attracted 35 local children and their families. Together they gave away pumpkins, organized games and passed out cider and doughnuts to the families that joined them.
Some families were skeptical. "They said, 'Why are you doing this?' and 'Why would you do this for us?" according to Cordell. And he responded, "Because we care, that's why."
In the ten years since that first giveaway, Green Family and Friends has grown tremendously. With the help of partners like DTE's HPP program, they now fund events almost every month, including the annual pumpkin giveaway, which now includes pumpkin painting, games, a magic show, a costume contest, hot dogs and attracts more than 1,000 people each year.
Even as the events grow, Cordell can always be found actively engaged in the festivities, whether that be setting up, emceeing the costume contest or picking up trash. "I love to see the kids have fun; I love to see the smiles. I love to see the parents with their children having a good time and free of stress," Cordell explained. "So, that's the reason I do this: I love to see the kids happy."
Across Michigan, DTE supports community programs like Green Family and Friends through the DTE Energy Foundation. Just this year, the Foundation donated $3 million to United Way for Southeastern Michigan to help feed families in need.
Cordell Green and Green Family and Friends showcase the impact that a natural gas hero can have on their community. We're proud to feature this story of giving back as part of our Fueling Our Communities series.