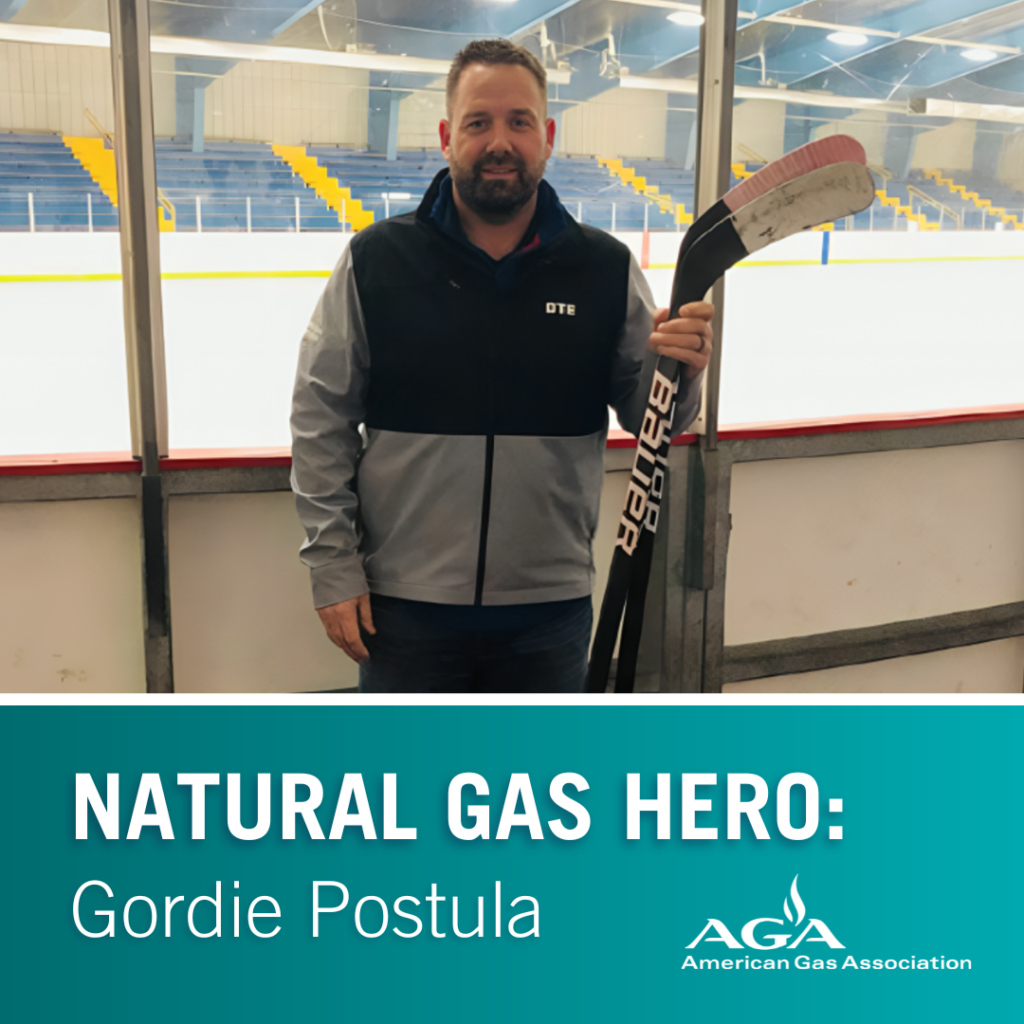 Given the chance to support his community's youth hockey program, Gordie Postula didn't hesitate to get involved.
Gordie, a gas operations manager at DTE Energy in Michigan, had been to a few of his son's hockey practices, sitting with the other parents and watching the kids play, when he realized he could be doing something more.
Gordie started helping around the rink, cleaning locker rooms and running the scoreboard during games. The organization had given his family so much, and Gordie wanted to make sure other families could benefit from the nonprofit Cheboygan Hockey Association. He and other parents sent out flyers inviting others to join. To their surprise, they didn't get a single response.
Confused, Gordie called around to figure out what was keeping others from joining an organization that brought so much joy to so many kids. He learned that many families wanted to join but were deterred by the organization's $1,300 annual price tag.
Gordie decided to attack this problem head on. He organized golf tournaments and can drives to raise funds. He secured several Care Force grants, funds provided by DTE Energy specifically to support employees volunteering in their communities.
The next flyer invited parents to apply for scholarships, and responses skyrocketed. Today, Gordie estimates this fundraising has brought 20 children to the ice rink every year.
"We help where we can, I'm glad it's working out—and I'm grateful to work for a great company that really has that avenue that I can find additional support for things that I'm passionate about," said Gordie. "Again, it's to help kids get started, make sure they have a place to go play … it's to keep kids interested, right—and maybe it'll help them not get into trouble."
Gordie Postula's commitment to helping the children in his community access opportunities in youth sports regardless of their financial situation is what makes him a natural gas hero. We're proud to showcase his story as part of our Fueling Our Communities program.