As a military veteran, John Budiao knows first-hand the challenges that veterans face when they return to everyday life. After a night hanging out in a garage with a few friends who, like him, were military veterans, John, a communications and control technician at Oregon's NW Natural, had an idea.
The garage they had gathered in now over a decade ago, had a woodworking shop, and Budiao and his friends spent most of the night laughing and talking as they sanded, drilled holes and fitted pieces together to build a dresser. As they enjoyed their night woodworking together, they realized an opportunity to use this outlet to serve a greater purpose.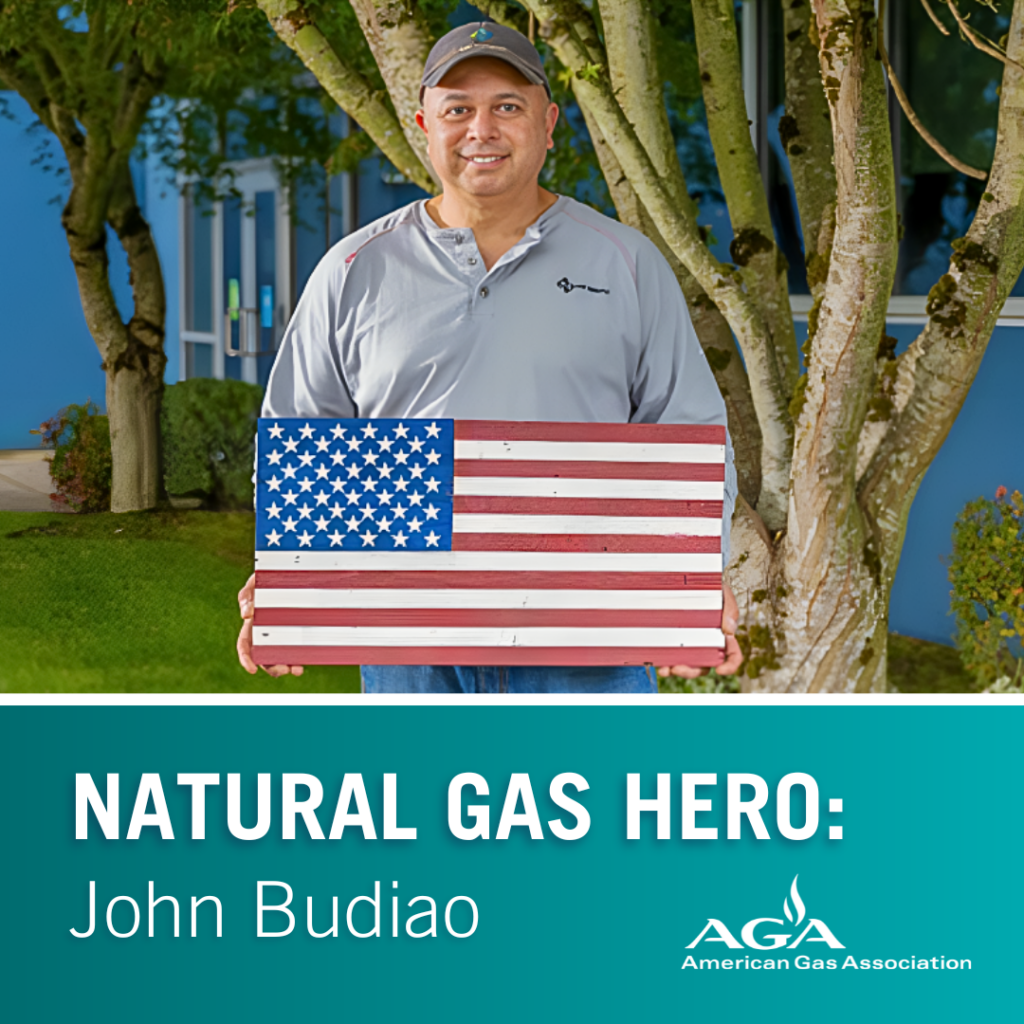 After thinking through ways to bring this idea to fruition, Operation Spartan Flags was born. Operation Spartan Flags works to bring veterans together through woodworking, giving them support and new friendships as they navigate civilian life. When Operation Spartan Flags officially launched in 2018, the nonprofit welcomed any military member to come hang out and build one of the designs, which include wooden flags, clocks, cornhole boards, shadow boxes and other specialty items.
More than creating camaraderie and friendship, Operation Spartan Flag hopes to have a positive impact on the overall mental health of veterans. About 22 veterans lose their lives to suicide each day in the United States, a statistic John understood all too well, having had lost several close military friends to suicide after his 24 year military career.
John seeks to grow his nonprofit to touch as many lives as possible. He speaks to schools, veteran organizations, and other groups about the importance of Operation Spartan Flags. "The woodworking part is pretty unique," he said. "Woodworking is something that is tangible, that veterans can feel, touch and create, and it gives them a better sense of accomplishment and belonging over a longer period of time." He added that each piece is made from reclaimed wood, giving a second life to that material, which echoes the nonprofit's message that every person deserves a second chance.
NW Natural places a high value on the work their staff does to give back to their communities. This is why they give the NW Natural Volunteer of the Year award each year to an employee who incapsulates this value of giving back. John Budiao was a proud recipient of this award in 2021 for his work with Operation Spartan Flags. NW Natural also helps support nonprofits through its grant program for employee volunteers, which includes support for Operation Spartan Flags.
We are proud to work alongside heroes like John Budiao, who exemplify the community values that drive the natural gas industry. His commitment to helping veterans in his community makes him this month's Natural Gas Hero, a part of the American Gas Association's Fueling Our Communities series.