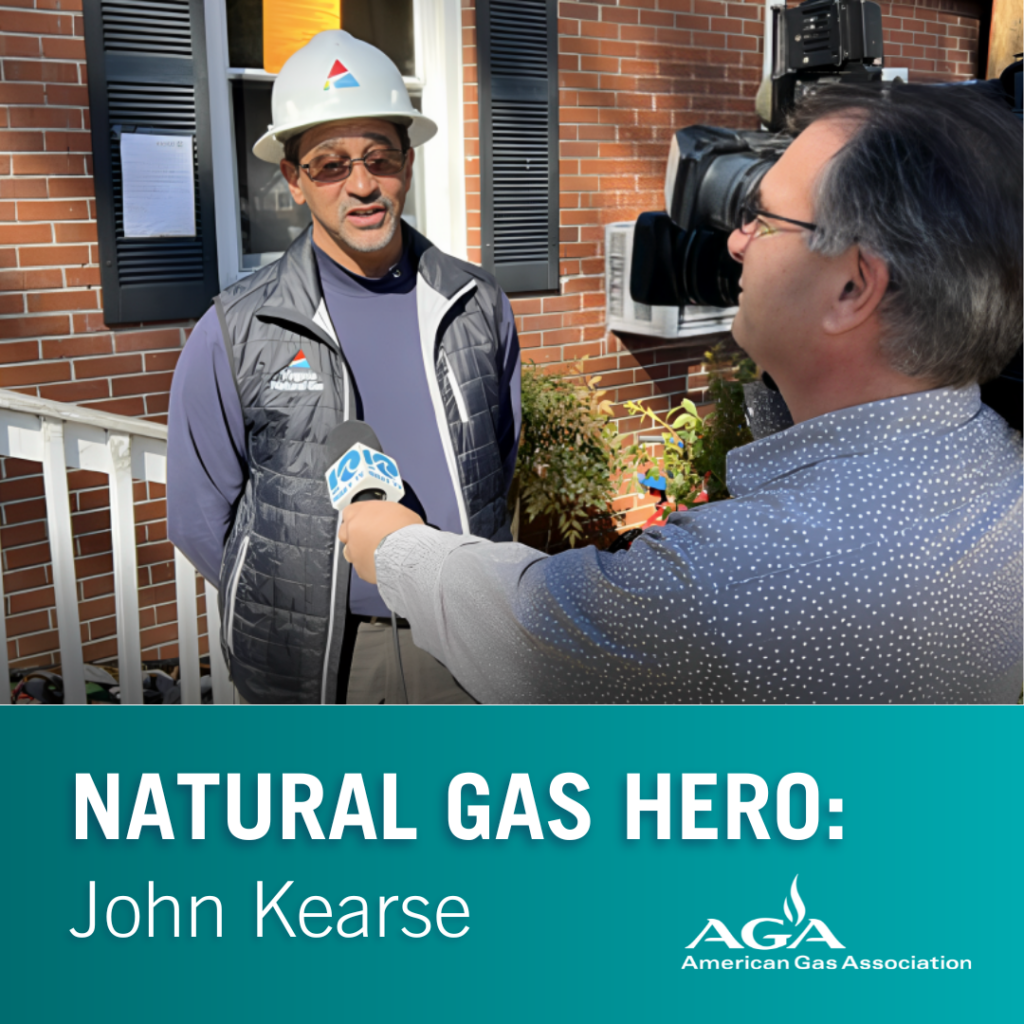 John Kearse was having a normal workday when he suddenly noticed the smell of smoke. He looked around, thinking someone nearby could be burning leaves, but he saw the smoke had an especially dark quality that wasn't typical of a controlled burn in someone's yard.
Kearse, a project coordinator for Virginia Natural Gas, set off with a group of construction workers from Southeast Connections (SEC) to investigate. They quickly found a house engulfed in flames.
The team sprang into action, running to grab the fire extinguishers they keep on their trucks. When they returned, they found a woman crouched on the front steps and yelling for help. Between coughs, she told them, "My mother's still inside." Kearse and his team didn't hesitate. "We could just feel the heat from the fire inside," he said. "[But] we knew we had to go in."
As Kearse and his team began to fight the fire, Ryan Nottingham and Emilio Amaya of SEC decided to crawl inside. They fumbled in the dark, searching and calling, until they found an 80-year-old woman lying motionless on the floor, barely conscious. "We told her we were here to help and to hang on," said Nottingham.
Ryan and Emilio carefully got the woman out of the building. Her arms and legs were burned, but she was alive. While they waited for the paramedics to arrive, John, Ryan and Emilio gave the women the coats off their backs to help keep them warm.
Every day, Virginia Natural Gas is focused on delivering safe and reliable natural gas to more than 300,000 residential, commercial and industrial customers in southeastern Virginia. Like all natural gas utilities, safety is the number one priority for Virginia Natural Gas. And that commitment to safety is obvious when you see natural gas heroes like John Kearse putting themselves on the line to protect their communities. Moreover, that commitment is at the core of our Fueling Our Communities campaign.
As John Kearse says, "Everything we do revolves around safety, from our operating procedures to interaction with the community where we work and serve. There was never a second thought or hesitation about rushing to help."