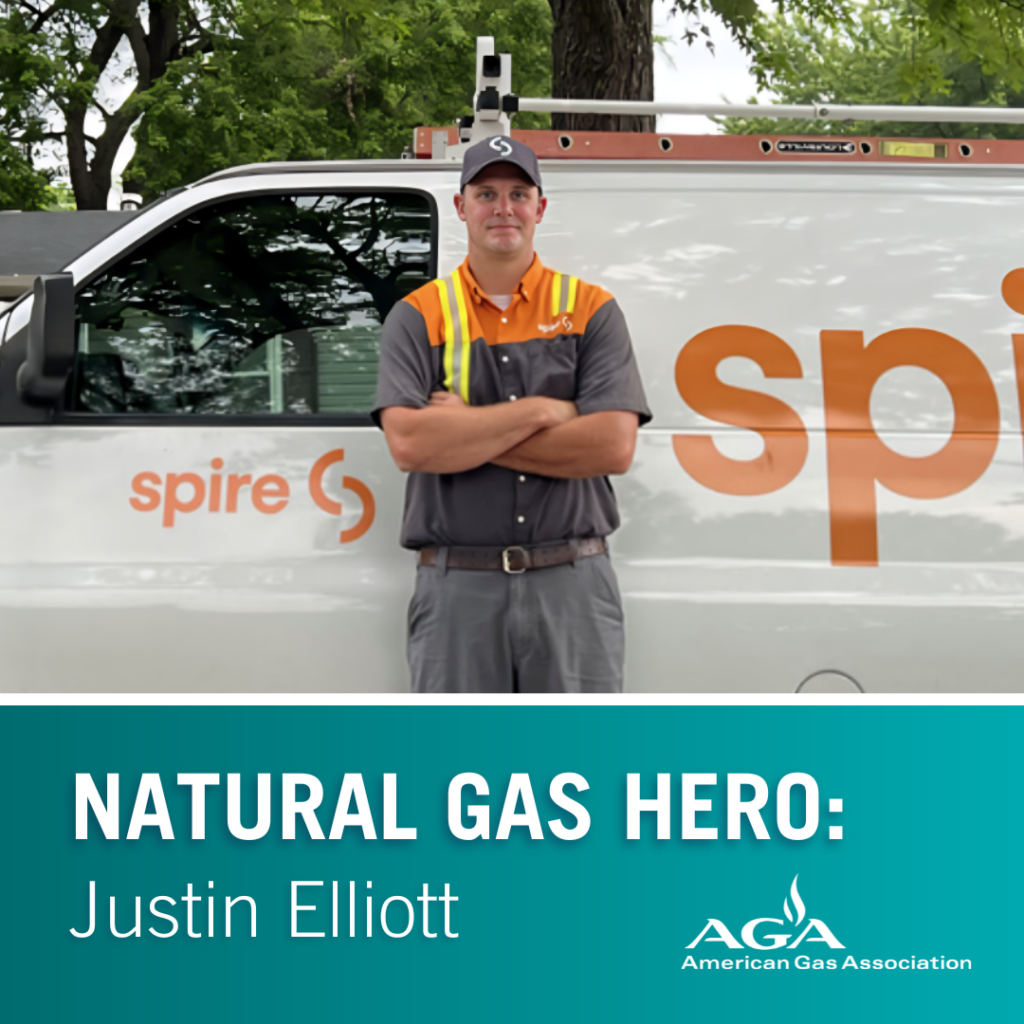 Justin Elliott was driving to work on a winding, rural road when he rounded a sharp corner and saw a truck in his lane racing directly toward him at 80 miles per hour. The truck swerved out of the way, and in his rearview mirror, Justin saw the truck disappear off the road.
"I knew I had to turn around," said Justin, a service technician at Spire in Lee's Summit, Missouri. "My body, my mind, my heart—something told me I needed to go back and check on him to make sure everything was OK."
It wasn't. Justin found the truck upside down and completely smashed in, with clouds of smoke pouring out. To his relief, he heard a faint voice calling for help. A teenage boy was trapped inside the truck, bleeding and unable to move.
Justin sprang into action, grabbing his gloves and carefully busting open the window, thoughtfully making sure to break it out, not in, to prevent further injury. Justin grabbed the boy and pulled him to safety on the side of the road, just as another driver arrived on the scene. Together, they called 911 and tended to the young driver's injuries.
As a Spire technician, Justin is focused on safety. "We're first responders," he said. " I would hope anybody in the same situation would do exactly what I did." During that morning commute, Justin's preparedness, safety training and quick thinking may have saved a young life.
The safety of employees, customers and communities is a core value for Spire, and every day the utility provides safe and reliable natural gas services to over 1.7 million homes and businesses across Missouri, Alabama and Mississippi. Natural Gas Heroes like Justin Elliott go above and beyond every day to ensure the safety of the communities they serve. It's that dedication and selflessness that we are proud to highlight as part of our Fueling Our Communities program, and we invite you to follow along and read more stories of Natural Gas Heroes like Justin.