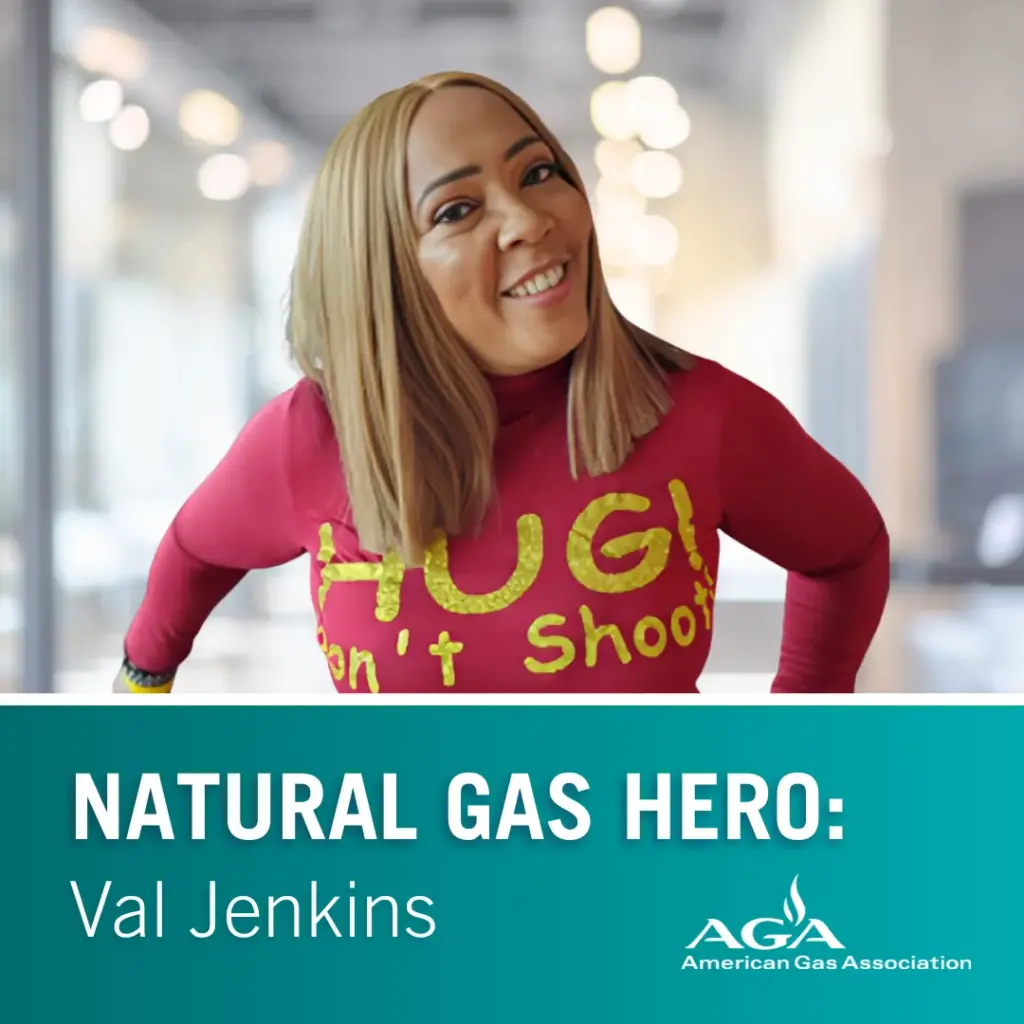 While relaxing on a beach in Cancun, Val Jenkins saw a Facebook post reporting a tragic murder in her hometown of Baltimore, Maryland. Little did she know that simply reposting the story with the caption "We need to start hugging and stop shooting," would strike a chord in her community and ignite a powerful movement aimed at replacing violence with compassion.
Jenkins, a Field Support Assistant with Baltimore Gas and Electric (BGE), gathered all the friends who responded to her post and ventured into the streets of Baltimore to deliver hugs. In neighborhoods notorious for drug transactions, Jenkins and her friends fearlessly embraced the people they encountered, everyone from drug addicts to police officers. Their commitment even led them to board buses full of passengers, extending their compassionate reach to anyone willing to accept a simple hug.
The profound impact of that transformative day led to the formal establishment of the "Hug Don't Shoot" movement. Today, Jenkins, now known as "the hug lady," can't count how many hugs she's given. She's hugged people in their darkest moments – mothers who lost their children to violence, people considering suicide, families who lost everything to disasters. She's also been there to hug people celebrating their happiest milestones, like welcoming a new baby or opening a new business. Jenkins and her movement have become a symbol of love and human connection in Baltimore and beyond.
Since incorporating as a nonprofit in 2017, Hug Don't Shoot now has "hug dealers" in North Carolina, Texas, Georgia, New York, New Jersey, and Virginia. In addition, Hug Don't Shoot is in the process of collaborating with the Trauma Advocacy Group so it can work directly with the police department, "to go under the yellow tape," Jenkins said, to help victims and their family members. Throughout all this, Jenkins notes that she's received unwavering support from BGE, saying they've been the Hug Don't Shoot movement's No. 1 supporter.
Beyond providing reliable natural gas to 700,000 customers across 10 Maryland counties, BGE is committed to supporting the health and safety of the communities it serves. Over the last 11 years, for instance, BGE has awarded more than $3 million in Emergency Response and Safety Grants to 594 different programs, helping nonprofits and first responders buy the vital tools that help keep people safe. BGE employees are also #FuelingOurCommunities by serving as board members for more than 110 nonprofits. Across the country and in their own unique ways, employees like Val Jenkins are showing exactly what it means to be a Natural Gas Hero!