Natural Gas Continues to be the Most Affordable Residential Energy Source Says DOE
Washington, D.C. – The U.S. Department of Energy (DOE) has forecasted the average costs of five residential energy resources for 2021, finding natural gas to be approximately one-third as expensive for consumers compared to electricity, and half as expensive for consumers compared to heating oil, propane, and kerosene. The forecast was released as part of a public notice in the Federal Register on August 25th.
"Americans know they can rely on natural gas as a safe and reliable source of energy in their home, and this data from the Department of Energy reiterates it is also more affordable," said Karen Harbert, AGA President and CEO. "This is an important differentiator at a time when families across the country are still working to recover from the economic impacts of COVID-19. The natural gas industry is proud to support communities and customers with the reliable energy they need at affordable prices to ensure they can stay safe and warm and more economically secure."
In the notice, the DOE estimated national average cost of electricity remains 3.6 times more than the cost of natural gas.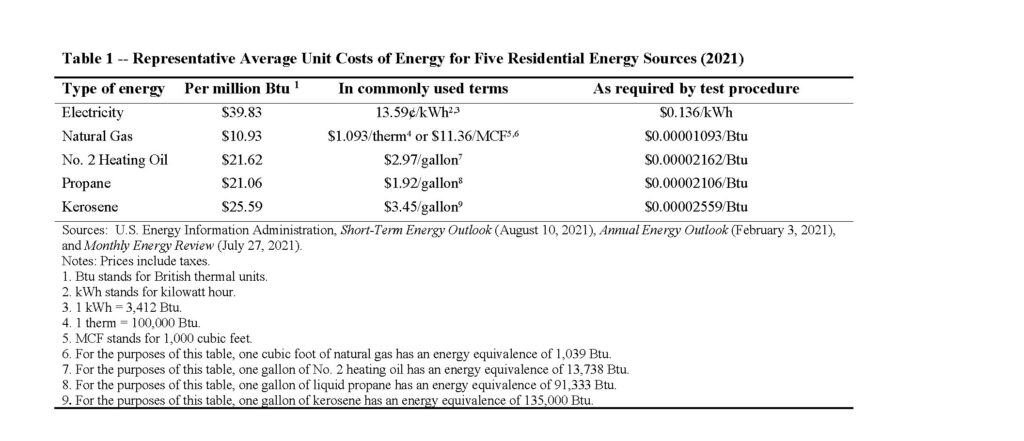 On Background:
Implications of Policy-Driven Residential Electrification, a national study, found that policy-driven electrification could be burdensome to consumers and to the economy, have profound impacts and costs on the electric sector and be a very costly approach for a relatively small reduction in emissions. 
Grounded in Reality: The Implications of Electrification looks at individual cities and the impacts of policy driven electrification on customer costs, GDP, jobs, and our environment.