Your Father's Day Menu Fueled by Natural Gas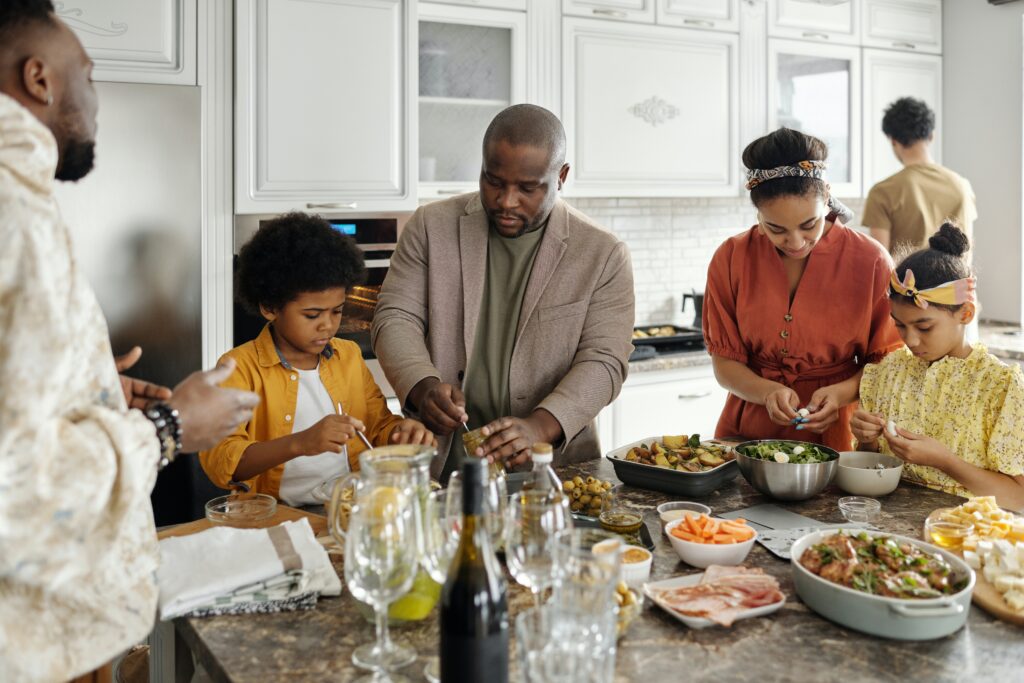 This weekend, families across the country will be celebrating Father's Day, honoring dads, granddads, uncles, brothers, and father figures. While some dads will be sitting in their favorite chairs watching TV and others may be taking the day to relax, the grill masters will be firing up their grills and getting their R&R through achieving the perfect meal. Whether Dad is manning the grill himself or he's being served the meal of his choice, we suggest making one of these great recipes on your natural gas grill, oven or range, and we promise that this will be a Father's Day meal for the books.
To get started, let's warm Dad's taste buds up with some delicious taquitos as a nice mid-day snack. These taquitos are quick to make, only require a few ingredients and the flame from your natural gas stove will surely give you those amazing crispy edges for that perfect crunch. It's also great because these taquitos can be filled with whatever protein or vegetable that you (or the dad in your life) choose. Some filler options include shredded rotisserie chicken, cooked ground beef or sauteed vegetables. You can also get creative and give dad a smorgasbord of different options of his choosing. Top these with some sour cream, guacamole and pico de gallo, and dads can enjoy as they're watching their favorite shows.
Now that the dads have had their snacks, it's time to start working on their main dish. What better way to celebrate them than with some Southern Maryland-style crab cakes? Only needing one pound of fresh blue crab meat, you can make six crab cakes that can be paired with grilled butter corn from your natural gas grill. Including spices like Old Bay seasoning and red pepper flakes, you can trust that these crab cakes will be packed with flavor and will not disappoint. Take Dad outside to enjoy this dish and the weather as you'll reflect on all the good times you've had together.
After you enjoy crab cakes and grilled corn, dads might be looking for a little dessert to bring their day to a close. Don't worry, we've got you covered there, too. Some quick desserts that you can make are rice crispy treats or these raspberry cream cheese cookies. With the control of a natural gas stove, you can be confident that the marshmallows will be perfectly melted, and the even temperature from your natural gas oven will ensure that your cookies are baked to perfection. Neither recipe requires a lot of time, and prep is easy enough that the younger members of your family can help with the mixing process. Both desserts also allow you to get a little more creative than what the recipe calls for. You can add optional mix-ins like crushed dried strawberries or crushed chocolate cookies to the rice crispy treats, or you can dust and create designs on the raspberry cream cheese cookies with confectioners' sugar. Either dish would be perfect to end your Father's Day menu.