With the Covid-19 Pandemic subsiding, millions of Americans are once again traveling, and many are booking cruises. Beyond the fun that they know they will have on a cruise, what they may not know is that natural gas is helping our nation sail to a cleaner future.
Just this spring, the world's largest cruise line, MSC debuted its new liquified natural gas fueled (LNG) flagship. The MSC Euribia had its maiden voyage in early 2023, and the line is calling it the first ever zero-emissions sailing for a cruise ship. Euribia's engines can run on LNG and low-sulfur marine gas oil (MGO).
MSC's Chair, Pierfrancesco Vago, said, "this industry-first zero emissions voyage of our latest flagship MSC Euribia heralds another significant step on our decarbonization journey and demonstrates more than anything the extent of our commitment."
The Euribia began sailing passengers around Northern Europe in late June 2023, and the cruise line states it has also found ways to reduce emissions per passenger each day.
MSC is also turning to LNG on other ships as well. The MSC World-Europa is among the first to feature new solid oxide fuel cells (SOFC) powered by LNG.
The U.S. Department of Energy calls solid oxide fuel cells "an energy user's dream, combustion-less, and virtually a pollution free power source."
MSC Vice President of sustainability Linden Coppell stated the following when evaluating Europa's performance: "Nearly six months into testing, the fuel cell performance has been excellent, and we have not seen any signs of safety or maintenance issues. The efficiency to date – measured in terms of the energy we can generate from the same unit of fuel – is well above that of an internal combustion engine and has exceeded our expectations. We have operated the system continually and it has delivered a steady output even better than our forecast 150-kilowatt return. Obviously, this is a small fraction of the energy we need but we are confident that the system can be scaled up in future newbuilds."
MSC is not the only cruise line investing in natural gas for the future. Carnival Inc., Royal Caribbean, and other lines have built, and are investing in LNG powered ships.
On its website Carnival said "We support the adaptation of alternative fuels and are proud to be on the forefront of advancing LNG as an alternative fuel source for the cruise industry – an innovation that supports our sustainability goals and reduces our greenhouse gas emissions. One of the keys to establishing LNG as a standard for powering cruise ships in building out an extensive, safe, and reliable infrastructure across the globe for this advanced fuel technology."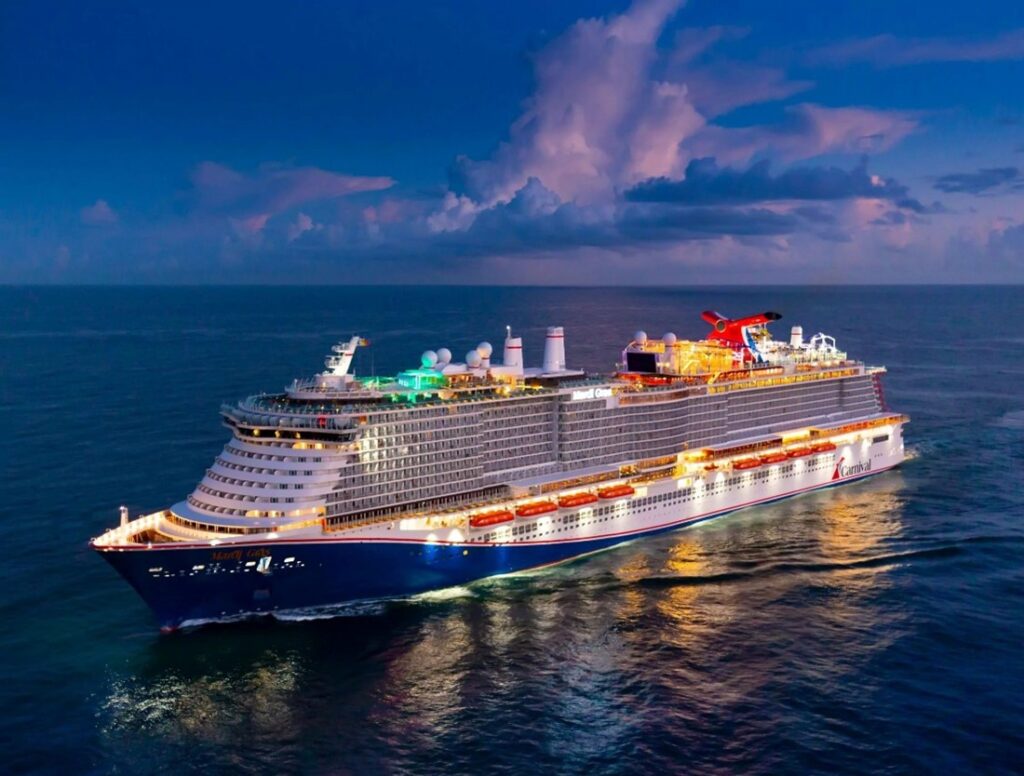 Later this year, Royal Caribbean will debut its first LNG powered ship, the "Icon of the Seas,"  which will be among the largest cruise ships ever to sail. In a recent reveal video, the cruise line showed off the LNG tanks which Royal Caribbean said are the largest on any cruise ship.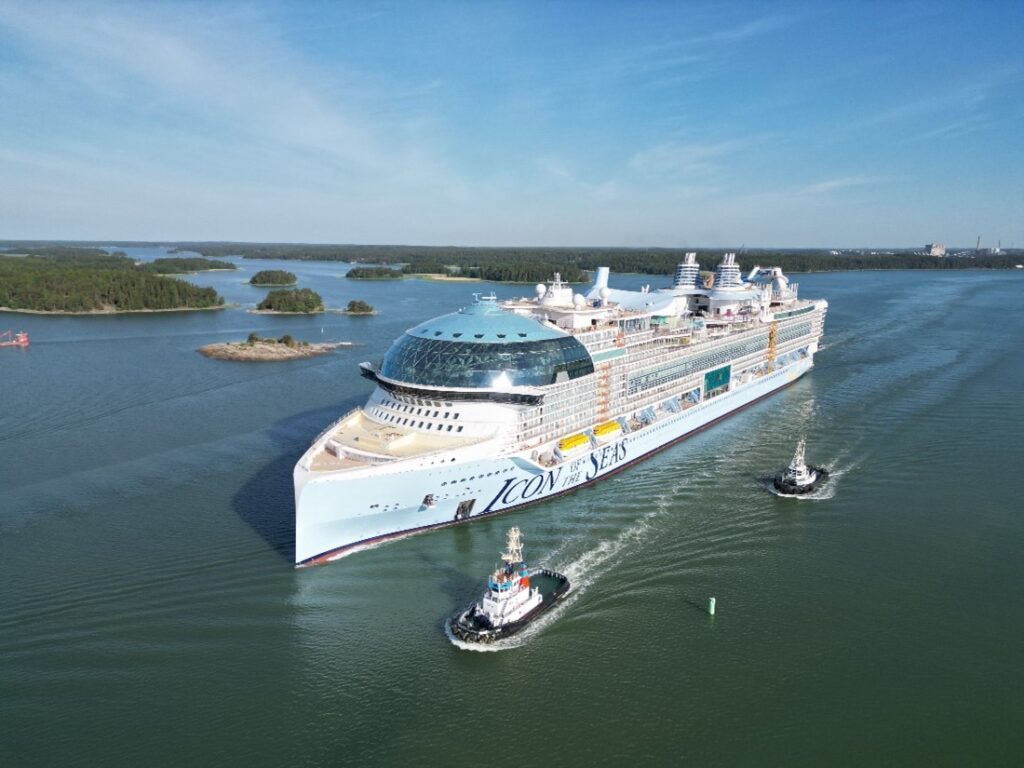 LNG and cruising look to have a bright future on the horizon. According to the UK Cruise blog "Cruisemummy," more than twenty ships currently under construction will be LNG fueled. So, unlike the tide, this innovation in cruising does not look to be retreating, and cruising the seven seas in the future will be cleaner and more sustainable with the help of natural gas.